Last week, I was having a discussion with one of my glamour girls about the potential health effects that make-up has on the eye, funny that in recent news, it's been discovered that ancient Egyptians, such as Cleopatra and Queen Nefertiti wore heavy eye make-up not only to attract their admirers, but to protect their eyes from infection. Crazy I know!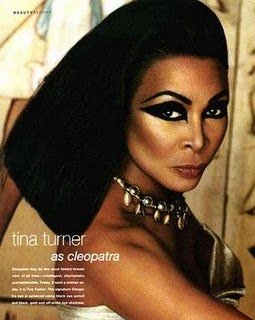 The eye make-up used over 4,000 years ago consisted of lead salts which prevented infections common at that time, such as conjunctivitis.
I know you're probably thinking, "Isn't lead harmful and toxic?", but researchers have found that low doses of the lead salt which produces nitric oxide, help boost the immune system and fight off diseases.
Recent studies from Working Group in America suggested that the chemicals in makeup such as mascara, eye shadow and foundation can cause illnesses such as cancer, infertility and hormone imbalance...scary! It's important to read labels, but I'll go over that in another post.
<p>I guess we have a lot to learn from our elders.